Dog friendly
Your four-legged friends are most welcome
We give every dog a very warm waggy-tail welcome.
Of course, we love dogs – we even keep a jar of treats at reception for a welcome snack. Most of our rooms are dog friendly but we would generally recommend booking a larger bedroom if bringing a four-legged friend. 
Doggos need a comfy place to sleep too, right? We'll give your pooch a lovely dog bed, water bowl and a Woof Box full of snacks & treats. We charge an extra £25 per dog per night. This needs to be arranged in advance with reception.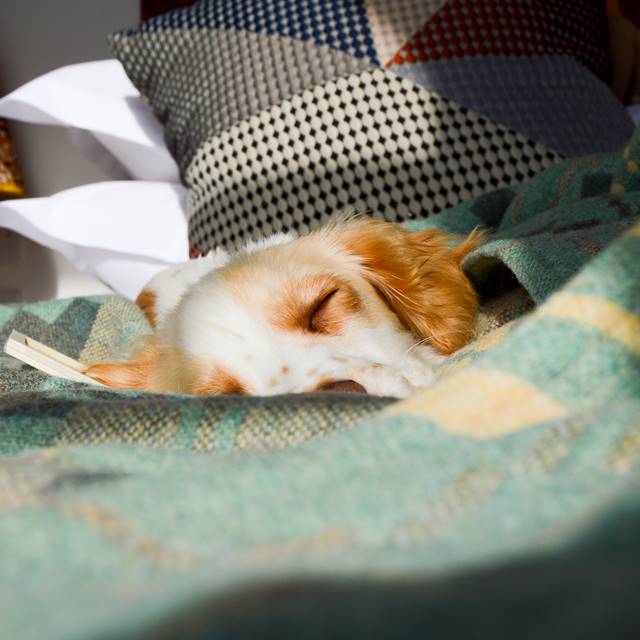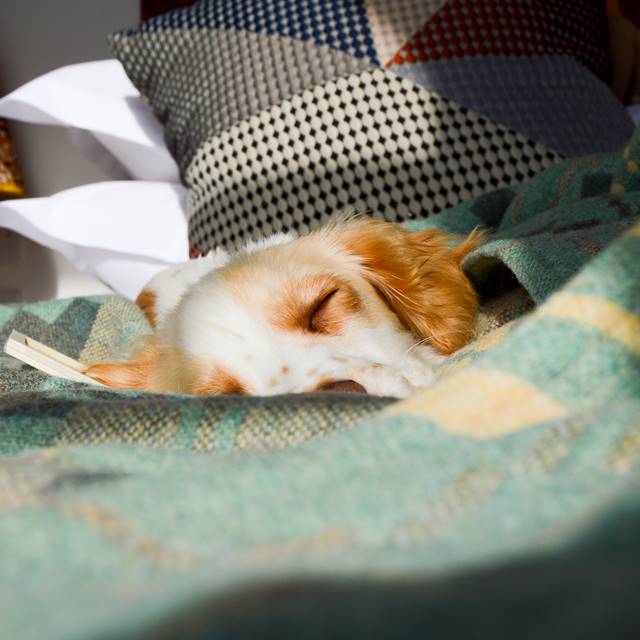 There are walks galore from our front door and we can also suggest some country rambles if you're looking for a longer tromp as well as dog-friendly bars and restaurants around Bath.
We can arrange pet sitting and dog walking if required.