Afternoon Tea
One of Bath's best
Indulge yourself outside Plate terrace overlooking the Bath Abbey, or curl up in a cosy corner indoors. Afternoon Tea at The Bird is an unmissable treat.
Sparkle it up
We have a range of Afternoon Tea delights and there is always the option to add a touch of sparkle with a glass or two of fizz. For the warmer months you can also enjoy Afternoon Tea on the Plate Terrace in one of our Dining Domes.
If you have any dietary requirements, please do let us know at least 48 hours prior to your arrival.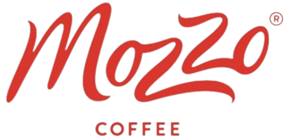 Making the world a braver & fairer place
Founded in 2005 from a wind and solar powered art covered coffee cart, Mozzo is a group of people committed to sharing passion and knowledge for serving high quality, consistent and remarkable coffee experiences both in and out of home.
Building a solid business model to carry their vision forward, Mozzo set up the Community2Community Fund™ in 2015 and into it invest 1p per capsule, 1p per brew bag and 10p for every kg of coffee sold. Homewood has committed to donate 10p per coffee cup served to the C2C Fund™, the fund sets out to support the constructive progression of coffee farming communities.